Emirates Stadium Seating Chart
The Arsenal vs Aston Villa tickets are in high demand and our inventory might sold out very soon. Check our great prices and book your Arsenal vs Aston Villa tickets now to secure your seats. We will deliver your tickets via top courier services such as Royal Mail, FedEx, UPS, DHL or our own top delivery services. The Arsenal vs Aston Villa football match will take place at Emirates Stadium stadium in London on 13/04/2024 - 16:00. Book the Arsenal vs Aston Villa tickets now and join the unforgettable, thrilling experience.
Additional Relevant Options
LOWEST PRICES GUARANTEED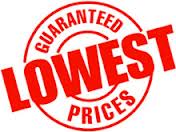 If you find a lower price on another website for the same event on the same day of your purchase, let us know on the same day and we will credit the card used for payment for the difference. Buy with confidence, and save your time and money.
UNBEATABLE PRICE GUARANTEE!



CTS - COMPARE Ticket System ™ is a unique, proprietary state of the art technology platform developed by www.hotfootballtickets.com to automatically scan and compare our competitors prices on an hourly basis. Our ticket specialists make price adjustments accordingly, to ensure our customers receive THE BEST PRICES IN THE MARKET for every football match.
Would you like to sell your tickets?
Got spare tickets? Selling is fast and easy, you decide how much you want to receive, Ready to begin? Sell your tickets now Click here.